"Where technology is an art..."
Design48 is the Portfolio Website of Marte Thompson.
Experienced, talented, motivated, inspired and now... "tableless!" Design48 is the showcase for my digital art. (It's also turning into my blog.) So much has changed in the field of Graphic Design since the introduction of the computer as a production tool, we designers have hardly had time to catch our breath! I would dare say that the field of Graphic Design has been changed by the computer more than any other occupation. We went from drafting tables to computers back in the 1980's. That was difficult enough, but then came the internet in the 1990's and overnight graphic designers had to be web designers, and start learning to code! Many gave up at that point, and just became project managers, or retired completely from graphic design. But some die hards, like myself, hung in there and learned something mysterious called "HTML." That was only the start! Read more...
In case you don't already know, and I'm sure that you do, the authority in all matters "HTML" is the World Wide Web Consortium.
.
Marte Thompson has been a webdesigner, technical illustrator, and computer graphic designer for these large Silicon Valley high tech companies:
These traits describe my professional capabilities:
Mastery of HTML, XHTML, CSS, and effective use of both table and tableless structures
Extensive knowledge of layout and graphics applications such as Adobe Photoshop, Illustrator, Dreamweaver, CSS, Flash, and Image Ready--specifically as they relate to web production.
Strong ability to integrate graphics design and attention-getting copy into an effective marketing package.
Works on tight deadlines to ensure timely delivery of materials to clients
Strong conceptual thinker, with the ability to take printed design mockups and visualize how to execute in HTML with attention to detail for the design and user experience
Ability to grasp new technologies and skills quickly and efficiently
Knowledge of content management software (FileMakerCMS and Teamsite)
Ability to work independently and as a team, willing to share information and know-how, ask questions, and make suggestions
Maturity and professionalism to see projects to completion
High motivation and self-direction with the ability to set priorities and meet deadlines
High degree of passion about web development and technology, expressing interest and drive in learning new techniques and technologies
Excellent written and oral communications skills and ability to interface with all business groups.
Able to manage multiple priorities
Excellent problem solving skills - attention to detail, quality assurance
Excellent language skills (writing, proofreading, and editing)
Professional Job Titles:
Digital Media Artist
Computer Graphic Artist
Technical Illustrator
Webdesigner
Web Content Editor
Commercial Artist
Powerpoint Presentation Artist
Macromedia Flash Designer
Expert Level Digital Design Skills:
HTML, XHTML, DHTML
CSS (Cascading Style Sheets)
Javascript
AdobeCS Photoshop
ImageReady
AdobeCS Illustrator
AdobeCS InDesign
Macromedia Flash
Dreamweaver
FTP tools
Browser Issues
Powerpoint
There is a thumbnail page you can browse, or...
Screenshots of some of my websites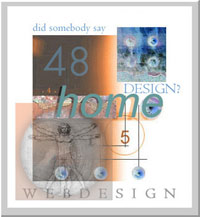 Freelance Websites
PeninsulaPops

CoreTechsInc.

Allan Nichols

Digital Art Samples
Flash

Photoshop

Illustrator

ImageReady

InDesign

Quark